Kentfield Gutter Replacement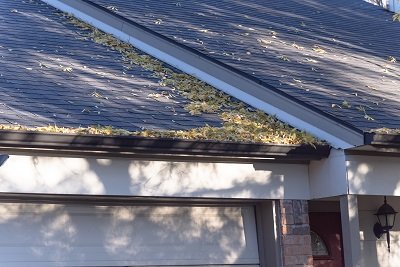 If your gutters are not protected with LeafBlaster Progutter guards then your home is not as safe as it could and should be. Unlike other systems available on the market, the LeafBlaster Pro is unseen from the ground and significantly reduces hazardous and filthy gutter cleaning so you can get on with your life.

LeafBlaster Progutter guards fit flawlessly onevery 5 in. K style gutter which is the most popular in today's market. It will keep leaves and debris OUT while still providing large amounts of water to pass through it quickly.

No other gutter guards, cover, or screen system works as efficiently to keep debris out of your gutter. This lightweight cover is so durable that it won't crumble, depress, bend or cave in.

The LeafBlaster Pro also prevents mosquitoes and other unwanted pests and rodents from making a home in your gutter. Its main composition is comprised of a UV stabilizer and a germicide. The additional coatings that are added to these gutter guards give combined value by enhancing the UV protection and defending the cover from the elements.

If your gutters are more than 20 years old and/or they have a considerable amount of damage they are probably due for a gutter replacement. A gutter systems job is to divert the water off of your roof and away from your home. Some of the warning signs that your gutters are not doing their job are;
Numerous Cracks, Holes, Dents, Rust, and Damaged Fasteners
Gutters That Are Tearing Away From The Roof
Separated Segments and Components
Sagging and Poorly Pitched Gutter
If you have any of the above red flags its time to have your gutters inspected by a gutter replacement professional. Do not let another day go by with your home at risk! Protect your large investment and prevent further costly damages to other areas of your home.

The damage that a broken and compromised gutter system can do to your home, driveway, and landscaping is immeasurable when compared to a gutter replacement. Peeling interior and exterior paint can result when gutters begin to pull away from your home. Peeling paint suggests that this has been happening for some time now and you ought to call a gutter replacement contractor.

Destroyed landscaping from erosion can also occur from malfunctioning and broken gutters. After a heavy rain, you may see signs that water is spilling over into your landscaping that you spend good time and money on. Again, this is an indication that you may want to face the music and schedule an inspection and estimate with a gutter replacement company ASAP.

When choosing a gutter replacement and gutter guards company, it's essential to select a contractor with expertise, experience, and the right equipment to complete your gutter project professionally and as affordable as possible.

Trust in Ken Cooper Roofing & Gutter Systems, a local installer who cares about the community. Not all contractors in the area are properly licensed and insured, so always be sure to check what their previous customers have to say about them. To see our reviews, click here.

Ken Cooper Roofing & Gutter Systems offers free estimates, giving residents the comfort of knowing their home is properly taken care of by a reliable company.
Go Back